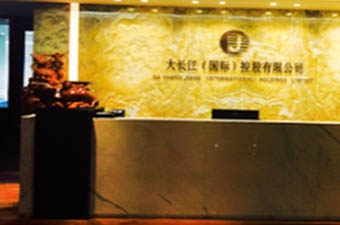 Grand River (International) Co., Ltd. Was established in December 21,2010 in Hongkong, an independent oversea company of Jinjiang Yangtze River group . The company is mainly engaged in international trade、cooperative production,entrepot trade and so on. Operating varieties are metal materials、 minerals、iron and steel products、 chemical products、 hardware、 electronics、auto parts、 textile raw materials、shoes、oil products、 electronic parts,etc..
The company also involved in the production of some products, projects investments,managements and industrial investments. The company is committed to carrying out international business, recruits and trains with rich business experience who have accurate judgment on international industry economic trends into the high-quality talent team since its inception.
With the joint efforts of all teams and the increasing size of the company,our trade, customers, products, resources, network resources have spread all over the world, won the trust of customers at home and abroad with good reputation and sincere operating principle, and has established long-term cooperative strategic relations with a number of international and domestic well-known companies. We supply, sale and distribute in Hongkong region,Taiwan region,Europe, America, Japan,Southeast Asia, Australia, Brazil,and other countries.
With the rapid development of the company business, the company's annual turnover reachs 7 billion yuan since 2013 .
The company will continue to expand the domestic and international markets, adhere to the internationalization, diversification and large-scale business model, and strengthen the company's international trade strength gradually. We will create symbiotic , win-win and common development relationship with the domestic and foreign partners.
THE GRAND RIVER (INTERNATIONAL) CO., LTD.
Adress:Room 2815, 28th floor,Hongkong Commercial Center,No.188 Gannuoxi Road,Hongkong,China.
Tel:00852-65012588
Contact:Manager Chen +86 13636909111